For 15 years, Sydney Style Kitchens has remained Kellyville's number one tree management and removal team. This is due to the our commitment to guaranteeing that all clients get the kitchen they want in their homes. Our exceptional innovative creations work perfectly with your needs and that is why we can promise to deliver on all requests.
We Let You Create Your Kellyville Kitchen.
When it comes to having the opportunity to create your dream kitchen, we are the professionals that have the right method for you. Thanks to our selection of services, including the likes of kitchen renovations, kitchen installations. custom made kitchens, flat pack kitchens and much more, we provide you with a platform from which you can let loose and create your dream kitchen.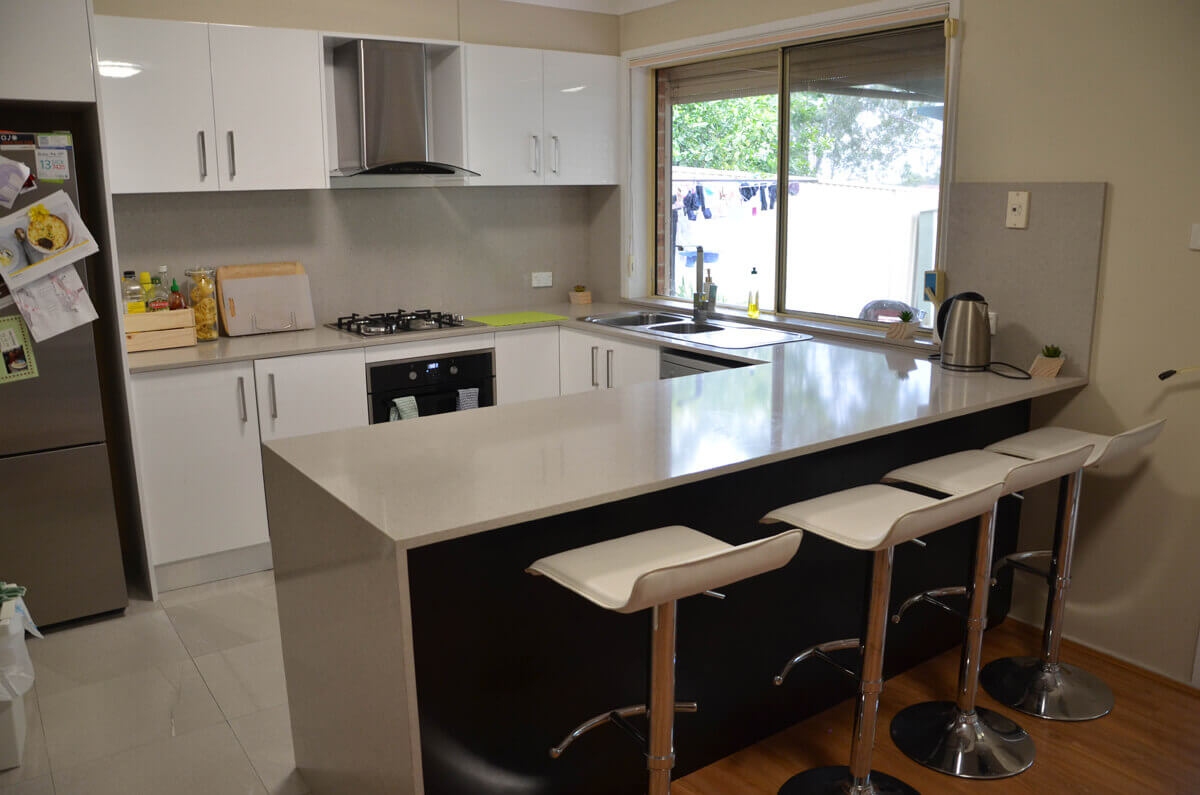 More so, when we build a kitchens, we use only the highest quality materials on the Australian market. This means you will have a kitchen that will last through years of endurance and remain fully operational. That is what you will get from team; and what you will experience in your Kellywille home.
Flat Pack Kitchens
Install your dream kitchen yourself with our flat pack kitchen service. We bring together all the finer details of your kitchen creation, before providing you with a simple installation process, so you can have a hand in bringing your kitchen to life.
Kitchen Renovations
With our experience and knowledge, we can transform your kitchen into your dream kitchen. Expect nothing but the complete package with our team of designers and builders.
Custom Made Kitchens
Don't settle for a kitchen that you had no part in creating. Get your own kitchen, custom made to your specifications and designs with our service. You will get the kitchen you always wanted in your Kellyville home.
Kitchen Installations
Effective and fast, we can install your kitchens into your home. With our tools and techniques, we can guarantee a perfect installation that will last for decades to come.