When it comes to having your dream kitchen custom built to your specifications, then Sydney Style Kitchens is the team for you. For the last 15 years we have been providing Sutherland residents with top quality service, and following it up with exceptional and long-lasting results.
Our Services, Your Kitchen.
To have a custom made kitchen that is going to suit your living requirements, as well as satisfy your creative needs, we have the platform for you. Our array of services can be catered so that your kitchen comes to life.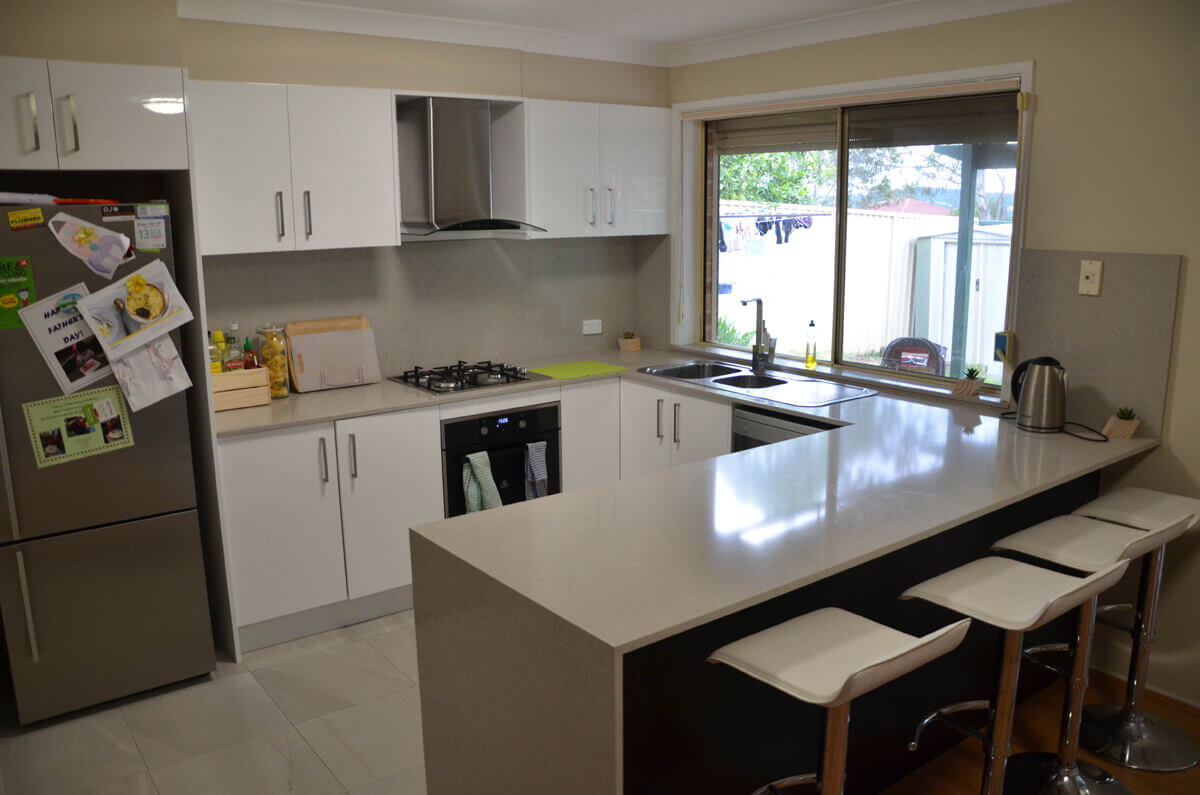 When added with our Australian products, all made from high quality material, you get a kitchen that not only is yours in every creative way, but made to last for years to come. When you combine the quality of the our materials with the likes of our kitchen renovations, flat pack kitchens, and custom made kitchen services, you get the dream kitchen for your Sutherland home.
Flat Pack Kitchens
We design, create and build your flat pack kitchen to your requests! And we leave the installation to you with a simple, click and lock process.
Kitchen Renovations
We can do everything you want so that you get the complete kitchen renovation service that your Sutherland home deserves.
Custom Made Kitchens
Want your own personalised design kitchen for your Sutherland home? Our custom made kitchen service is for you then. We have everything you need so you get the kitchen you want.
Kitchen Installations
We have all the techniques to effectively and efficiently install your dream kitchen in your Sutherland home. Talk to us today about our installation process.