Liverpool residents need not to worry when it comes to getting the kitchen of their dreams in their homes. Thanks to the exceptional and honest service provided by Sydney Style Kitchens Liverpool , residents know they are working alongside the number one team in the whole of Liverpool.
Kitchens Liverpool
If you are a resident of Liverpool who is thinking of installing a kitchen in your home, there is nothing to worry about. One can find a kitchen installation team who will help to build the perfect kitchen. For your kitchens Liverpool remodelling, you must find a kitchen installation team to complete the work. One should note neglect of the kitchen area in their homes. After building the kitchen, a person should consider renovating or remodelling it according to the recent trends. The kitchen trends keep changing, so the old design looks worn out after the point. The house owners should upgrade their kitchen if they want to make their house look precious.
How to Build Your Kitchens in Liverpool
One should plan before renovating or building a kitchen. You can build your kitchens in Liverpool by seeking help from professional installers. One can choose a team from the variety of options available in Liverpool. Here are a few points that one should remember while installing the kitchen for their home in Liverpool:
Choose an Experienced Fitter
You should choose an experienced and dedicated kitchen installation team to build the kitchen for your home. They must know their job well enough and help to build a safe kitchen. The experienced kitchen fitters will also be able to provide unique designs.
Fix the Budget
Make sure to decide on a budget before installing a kitchen in your Liverpool home. During your kitchens Liverpool renovation, talk to the kitchen installation team and tell them to install a kitchen that fits your budget. You should try to save money while doing the renovations. Otherwise, you will invest a huge amount.
Planning properly is the key to building the right kitchen for your home in Liverpool. You can make your kitchens Liverpool look modern and trendy on a budget with the help of a professional kitchen installation team. Add value to your home by selecting the right kitchen.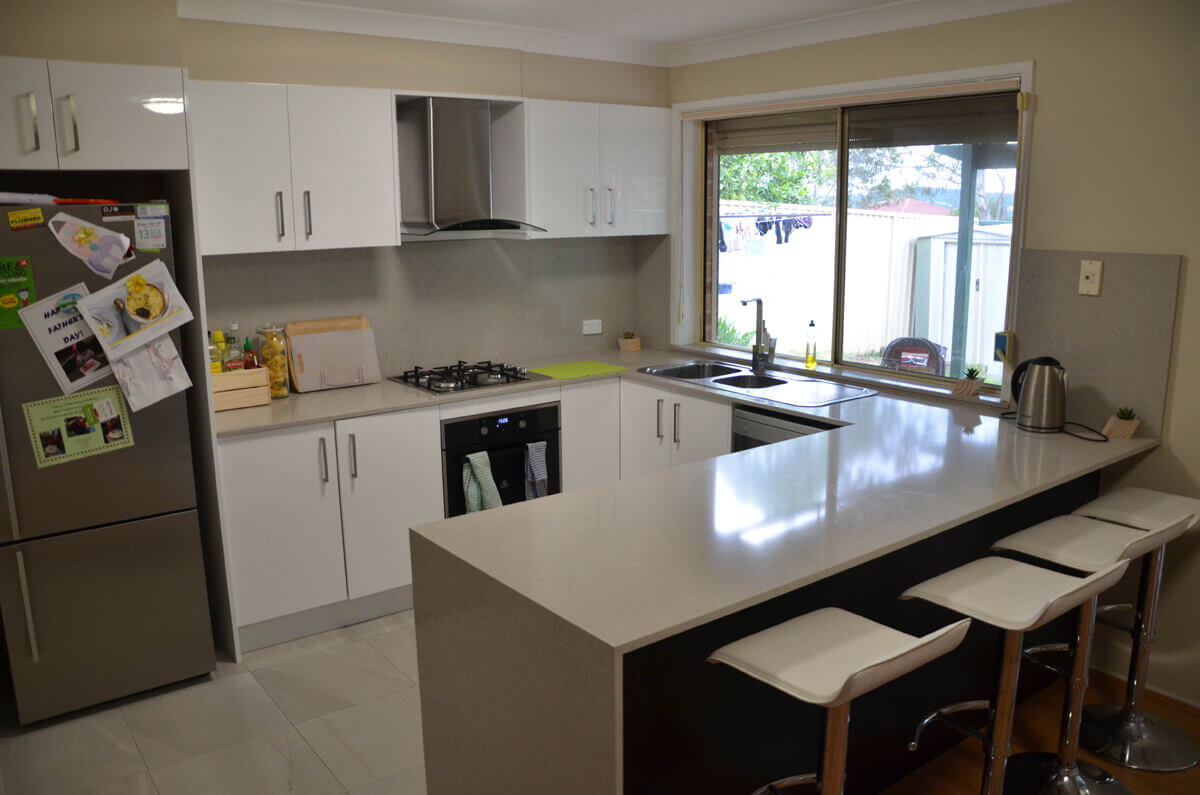 We will make sure that you will get the opportunity to create your dream kitchen with the best products and materials on the Australian market. This way you will get a long-lasting and durable kitchen that will last for years. You can trust our team of professional designers, builders and creators to transform your kitchen for the better.
Ready For Your Liverpool Home!
Kitchen Renovations
Completely change, or slightly remodel, your kitchen, your way with our kitchen renovations service. We can help you transform your kitchen.
Custom Made Kitchens
Sydney Style Kitchens will give you the platform so that you can custom make your kitchen. Experience the difference with our team of professionals.
Kitchen Installations
Get your kitchen installed in your home by the professionals that you can trust. We have all effective techniques to execute the perfect job.