Building your dream kitchen? We can help!
Before you can create something beautiful, sometimes you have to tear down what was there before. This is the case with kitchen renovation; while some components can be saved, often you'll need to completely rip out the old kitchen and start over.
If you're looking at doing a kitchen renovation in Maroubra, you'll need to remove the old one first. And who better to turn to than Sydney's kitchen experts? With over 15 years of experience, we know how to give you the best service.
Whether you just need a bit of kitchen rubbish removed or you want a full strip out demolition, we can accommodate your needs with our comprehensive removal and renovation services. If you're looking for excellent service at a great price, make sure you go with the team at Sydney Style Kitchens.
Our Kitchen Removal and Installation Maroubra process
We know that with kitchen renovations, time is money. You don't have the luxury of waiting around for your old kitchen to be stripped out – you need it as soon as possible so you can move on to kitchen construction. Our experienced team knows exactly how to take out a kitchen and dispose of bulky waste that just takes up much-needed space in your home. We aim to provide efficient service to all of our clients in Sydney, with an end result that meets your high standards and ours.
We can remove walls, floors, cabinets, sinks, faucets, benchtops, plasterboards, appliances, fixtures and fittings. Unlike many other Kitchen Removal and Installation services for hire, we are equipped to take care of load-bearing walls and structures as well as non-load-bearing ones. This means that we can provide full strip out demolitions safely to ensure that our clients get the fantastic service they deserve.
To save money for your renovation, we will typically put aside the kitchen appliances that you wish to reuse; if there are any you would like gone, we can easily arrange for their removal. In some cases we may be able to reuse materials in your new kitchen to save you money on your renovations, though this will be discussed at an earlier stage. If you just want the old kitchen gone to make more space for the new one you'll have installed, we can do a total demotion.
Rubbish removal
Our services also include waste and rubbish removal, taking care of household items like whitegoods that would be difficult for you to take care of on your own. More than your typical rubbish removal service, which simply removes the rubbish from your property, our team provides a total Kitchen Removal and Installation service that gives you the best value.
Ready to get started on your renovation job? Get in touch with our team today!
Your Sydney kitchen renovation experts
As your full kitchen renovation experts in Sydney, we are able to provide everything you need to create the beautiful kitchen of your dreams.
Rather than regular contractors, we will work with you throughout your kitchen renovation process: from design to removal to installation. This also allows us to give you a more affordable price and better quality service than some of the other rubbish removal services in Maroubra.
We offer a number of kitchen options for our Sydney clients, including custom kitchen renovations and flat pack kitchens. This allows us to cater to a range of tastes and budgets, meaning that all of our customers get the great service and amazing kitchen that they deserve.
When you work with us, you get:
Quality craftsmanship
Great communication
Execllent service
A reasonable price
Frequently asked questions
How much does a Sydney Kitchen Removal and Installation cost?
This depends on exactly what you want to be removed. As you can imagine, removing the countertops or fittings or other features of the kitchen for a small remodel will cost far less than complete demolition. As this is part of our kitchen renovation services, we are able to offer the best price for our Sydney clients.
For your free quote for our Kitchen Removal and Installation service, feel free to get in touch with our team!
What is strip out demolition?
Strip out demolition refers to the the removal of all the elements of the kitchen to leave a completely blank slate behind. This also includes any wall or flooring. At the start of your renovation, you'll discuss how much needs to be taken out, as you may wish to reuse some materials or components. If you've agreed that you want to start again and build a brand new kitchen, we are more than happy to oblige.
Do you do other removals and renovations?
Although we specialise in kitchens, we can also work on your bathroom or laundry room to provide a professional finish. We can rip out sinks, showers, benchtops, bathroom vanities, walls, tiles, and everything else to give you the blank slate you desire.
Contact us
Want to find out more about our kitchen and rubbish removal services? You can call us at 0405 740 142 or 02 8798 5868, or send an email to sydneystylekitchens@gmail.com.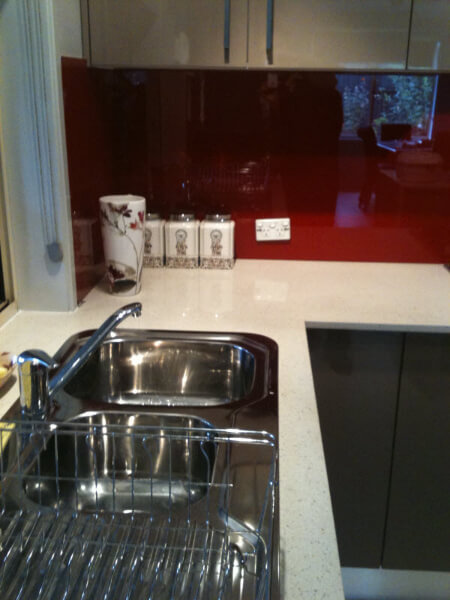 Suburbs We Regularly Service